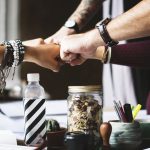 Based out of New Delhi, Exopic Media is an Advertising, Digital Marketing and Creative agency with a promise that exceeds expectations. Founded with the sole purpose to collaborate strategic thinking with creativity, we provide inventive solutions to challenging concepts and build forward-thinking brands for those who do not get easily impressed.
Having serviced over 25 brands over the last 6 years, Exopic Media has built a niche for itself by bringing collaborative nuance to every project undertaken. We implement industry expertise and creative streak with a dash of intuitive experience to create exceptional strategies for our partners. Our teams are well-equipped to lead and execute result-oriented solutions for every brand.
With expertise across various forms of advertising, branding, and digital marketing, we offer 360° brand communication strategy and advertising solutions to help brands achieve their results. We challenge the norms with our belief in the uniqueness of every campaign and strive to redefine the way advertisers communicate to the audience and critiques.