Are you an entrepreneur?
Are you looking to build a long term digital presence of your business?
For sure, Search Engine Optimization is a way to achieve your goal. With the popularity of search engines, every business wants to rank higher on its results pages to grab the attention of 8 billion users who visit daily to search for anything and everything!
Let's have a look at some of the important aspects of search engine optimization service.
Search Engine Optimization (SEO) Definition & Meaning
SEO or Search Engine Optimization is a process of optimizing the business website or online store to improve the SERP ranking on specific keyword and term in search engines like Google, Bing, Yahoo, DuckDuckGo, etc. With improved SERP rank; online business gets more visibility and exposure which converts into inquiries.
Process of Search Engine Optimization Service
SEO Process consists of many steps and techniques which culminate to form a 360 degree Search engine optimization workflow. Mentioned below are important steps of the SEO process that we implement, being one of the best SEO Agency in India for our clients from diverse industries.
SEO Goal Planning
A marketing plan is always developed with an aim to get results. But favourable results will not yield if there is no perfect goal planning at the very first stage of marketing workflow. Our expert SEO professionals begin the process once they've figured out the goal and metrics of the SEO service which helps in being streamlined with the right track.
SEO Keyword Analysis
Next Step is to determine which business keywords will ensure highest-ranking rank on SERPs. People search by typing a term which yields a set of results on SERPs, those terms are called keywords. For an effective SEO Process Implementation, it is required to determine the right business keywords that will increase relevant traffic and inquiries for business. If it is not done right, the whole SEO workflow will suffer!
On-Page SEO Process
After SEO Goal Planning and Business Keyword determination, we implement on-page optimization plan on the website which aims at enhancing search engine present ability and nice consumer experience. On-Page SEO optimization consists of below-listed activities which must be done with care:
HTML Tag Optimization: In HTML optimization, our SEO consultants analyze the errors or shortcomings in the HTML of the website as per the Search Engine Guidelines. This, in turn, helps in improvising the rankings. Different kind of tags the Title tag, Meta Description Tag, Meta Keyword tag, Open Graph tag, Canonical tag, Image Alternate Text tag and Heading tags go through the optimization process. These tags play a pivotal role in ranking because Search Engine Programs (Robots) crawl the HTML of the website to include them in their database.
Analytics Integration: Website or Online assets must have a relevant Analytics tool to record, analyze the traffic and visitor behaviour statistics for use in the marketing process. These are integrated into the website through the specific codes that are inserted in HTML and verification of the subsequent domain. Major analytical tools that are integrated include Google Analytics, Google Webmasters, Alexa Analytics Tool.
Content Optimization: Along with the HTML Optimization, it is necessary to work on the content presented on your website which is not just going to be your ranking factor but also the selling factor. We constantly improve and build a new piece of content that adheres with the search engine guidelines for the on-site content. This includes keyword consistency, plagiarism, keyword stuffing as quality factors. If your content beats those of your competitors' then it is not too difficult for you to rank on SERPs through strategic SEO service.
Architecture Optimization: The website must be architecturally strong and secure which is one of the most important ranking factors. Your website may have the perfect optimized keywords, HTML, content but if it doesn't provide excellent user experience then it will hinder your rankings. An ideal web experience consists of great qualities like responsiveness, server downtime, security certificates, rich snippets, website load time, website building technology, robots.txt file, sitemap.xml file, internal linking.
We are one of the fastest-growing SEO agency in India. We know how much important it is for you and business growth when it comes to optimizing HTML, content, the architecture of the website in the Search engine optimization process. It is only after the proper execution of the On-Page optimization strategy, do we proceed to the Off-page optimization.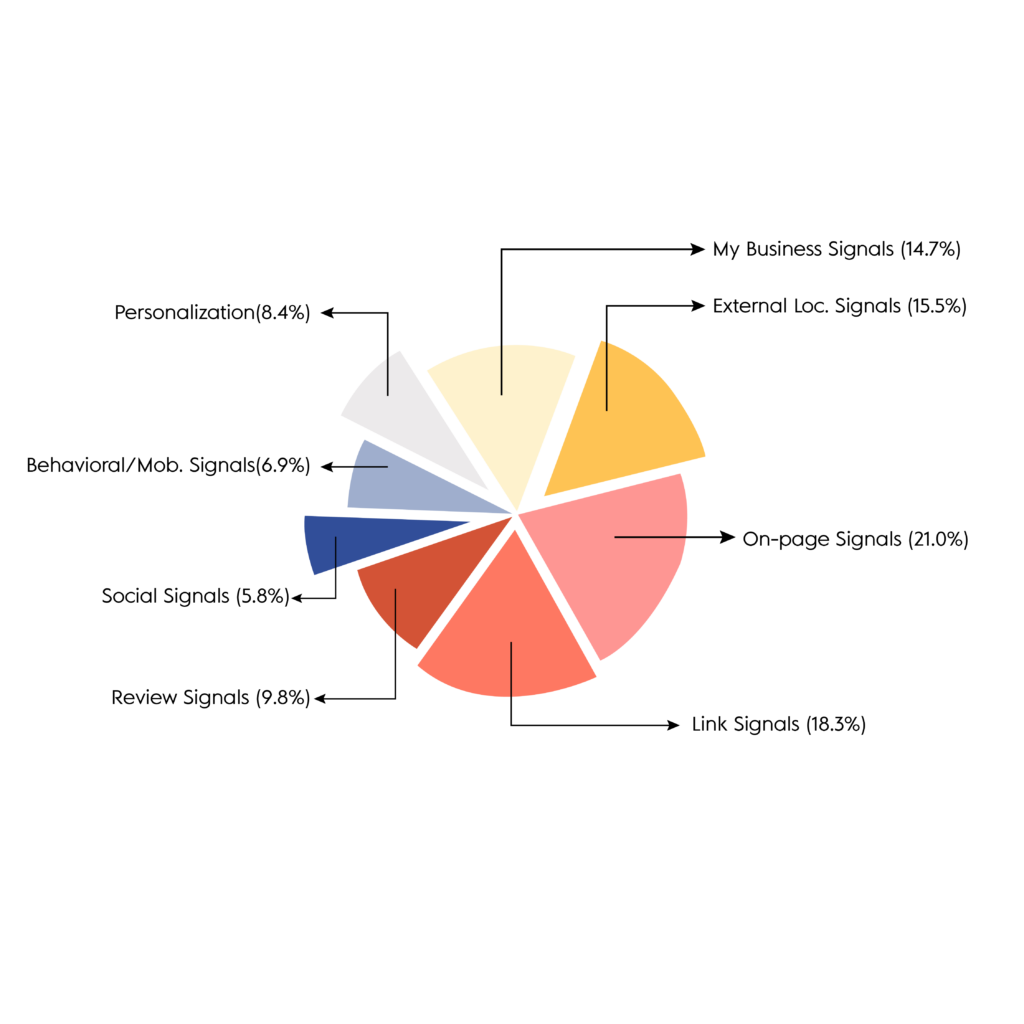 Off Page SEO Process
Off-Page SEO optimization is aimed at link building and traffic channel development. It includes activities in which we develop backlinks on high authority sites that keep the flow of link juice consistent to your business website. This link juice is a metric that improves your SERPs Ranking.
List of Activities that are included in Off-page SEO optimization process
Bookmark
Classified
Blog submission
Article submission
PR Submission
Directory submission
Local listing
Forum Posting
Business Profile
Document Sharing
FAQ and QnA activity
Photo sharing
RSS feed submission
Blog Commenting
Video SEO
Guest Posting
Public Blog Networks (PBN)
These activities are done with a strategic plan that yields maximum results in a minimum period.
SEO Reporting & Analysis
Along with the implementation of SEO service plan, systematic reporting is also done to keep track of the activities and analyze the flaws and opportunities in the Search Engine Optimization process. These metrics are used to create further improvement of SEO plan. We maintain proper website ranking report.
Improvement Process
Now comes the final phase in which we implement an improvement plan in the SEO process as per the Reports.
Exopic Media Pvt Ltd is one of the top SEO Agency in Delhi, which has helped clients from various industries in improving their online searchability and increase traffic and sales.
For more info & and best prices please Get in touch with us @ +91-7678237402 or you can also send in your query at info@exopicmedia.com