Social Media Advertising or Social Media Marketing
Social media marketing is a great medium to reach out to prospective customers directly through social media platforms like Facebook, Twitter, Instagram, and Pinterest. Social Media Marketing or SMM includes generation and sharing content on social media platforms to create brand awareness and achieve your marketing and business goals. Social media advertising includes posting of text, image, videos, and other content that engages audience engagement, as well as paid advertising (Pay per Click ads). Social media campaigns can be targeted at age, gender, location etc.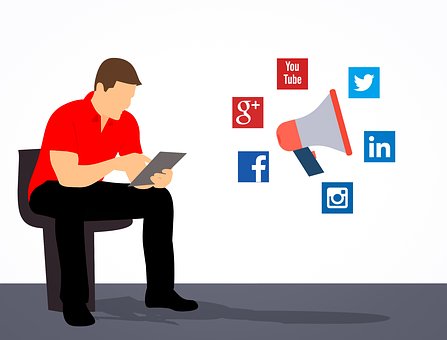 Social media marketing helps to achieve a number of goals, such as:
Increasing website traffic
Increasing conversions
Creating brand awareness
Create a brand identity and positive brand association
Social Media Platforms: Facebook, Twitter, Instagram, Linkedin, Pinterest, G+, YouTube etc
What we do?
We are a Top social media advertising and marketing agency in India that offers end to end social media marketing services such as creating and managing social media accounts, posting ads, images, contents and videos etc. and generating traffic on websites from various social networks like Facebook, Twitter, Instagram, Linkedin, Pinterest, G+, YouTube etc. We offer following services.
Planning content for social media
Creating social media content
Content, image and video promotions
Creating brand awareness and a brand image
Sharing created links on social networks
Tracking competitors
Report and analysis
Social media crisis management
For more info & and best prices please Get in touch with us @ +91-7678237402 or you can also send in your query at info@exopicmedia.com